Time again for another
Use It Tuesday
challenge! I am really happy to be using some of my stash.
This week's challenge is
"Warm It Up: Use Red, Orange and/or Yellow"
.
Here are my hoarded supplies: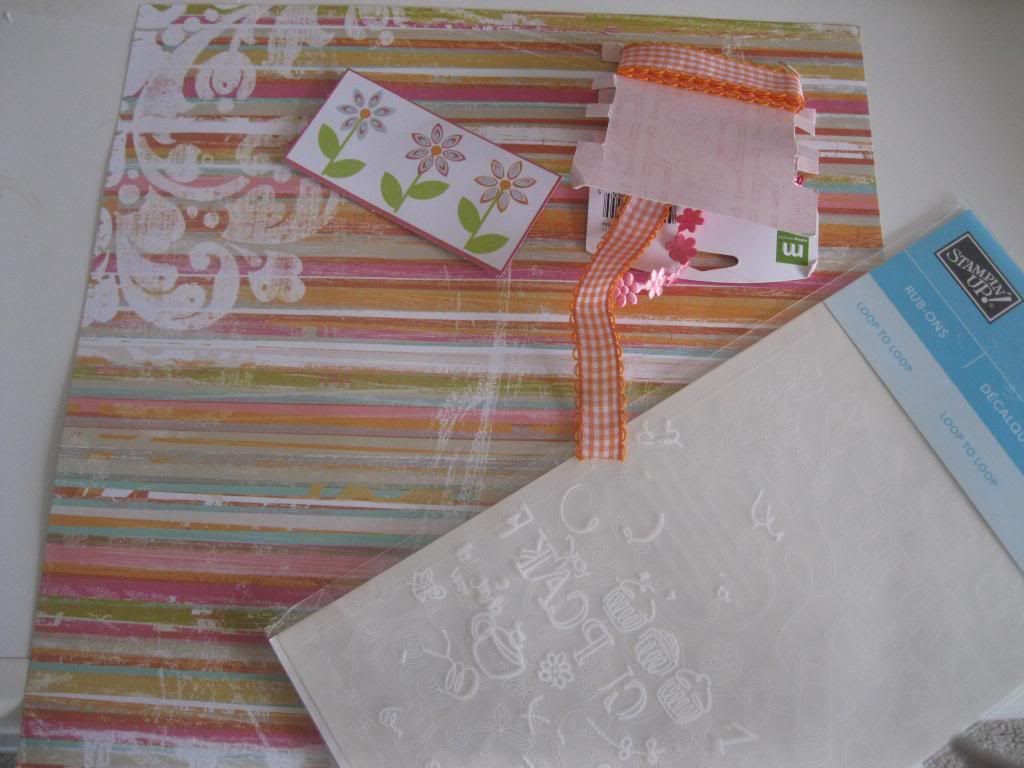 The piece of paper is from a monthly kit I used to subscribe to at least three years ago. The rub ons were purchased at a Stampin' Up garage sale last April. The flowers were part of a 7x7 scrapbook kit I purchased in 2007 for my niece, and the ribbon was purchased from a scrapbooking store in 2009 before they closed for good. I had completely forgotten about these items, they were all sitting in my orange and pink folder. It shows how often I use those colours!
Here is the finished card: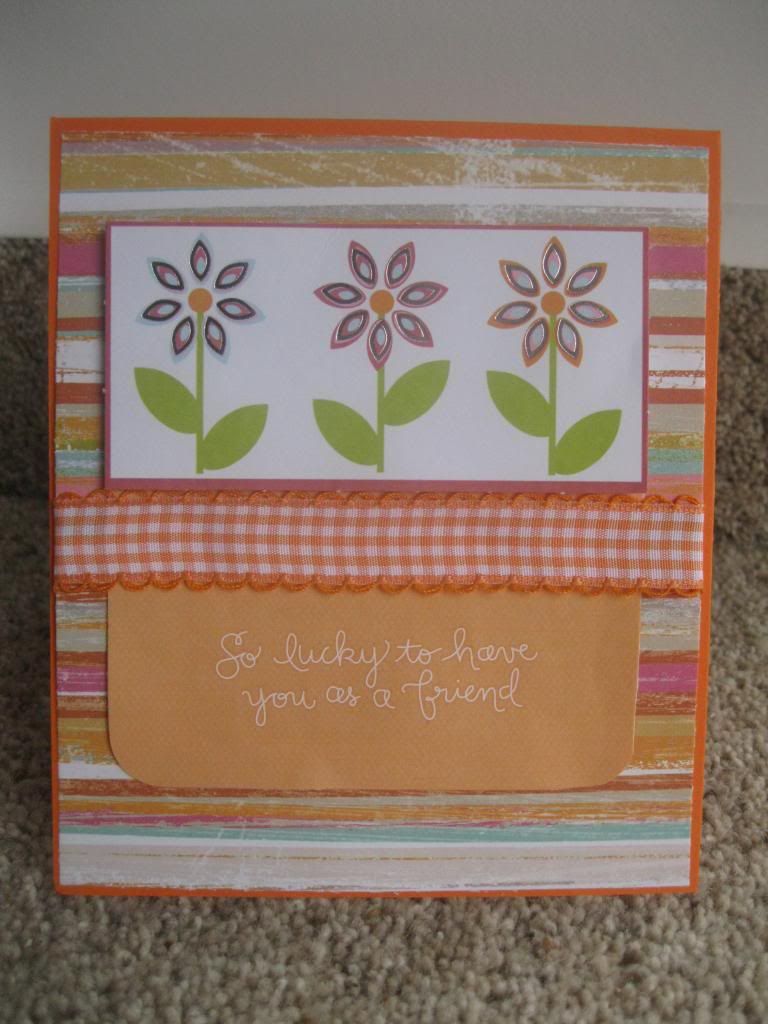 I placed the candy stripe paper on an orange card base, then added the flowers. I rubbed a sentiment on to some orange paper, and rounded the edges to give it some interest. Then I added the ribbon to break up the elements.
Thanks for taking me out of my comfort zone and making me use orange! I think this card will be finding a new home very soon, it is so cheery and bright.
Supplies used:
Creative Memories:
Simply Beautiful paper, Carrot cardstock, 7x7 Family album kit, corner rounder, 12" Rotary trimmer with straight and scoring blades.
Stampin' Up:
Loop To Loop rub ons.
Making Memories:
Animal Crackers Trims.
K and Company:
12 x12 Urban Rhapsody Candy Stripe paper.