I can't believe that in less than a month I will be celebrating five years of marriage with my wonderful husband. He has been with me through thick and thin and we now have two beautiful boys. I know he isn't a mushy type, but I always make him a card on our anniversary to let him know how much I appreciate him.
This card was inspired by the challenge at
Use It Tuesday,
where we were asked to use something in our stash to Make It Sparkle!
Here are the items from my hoarded stash.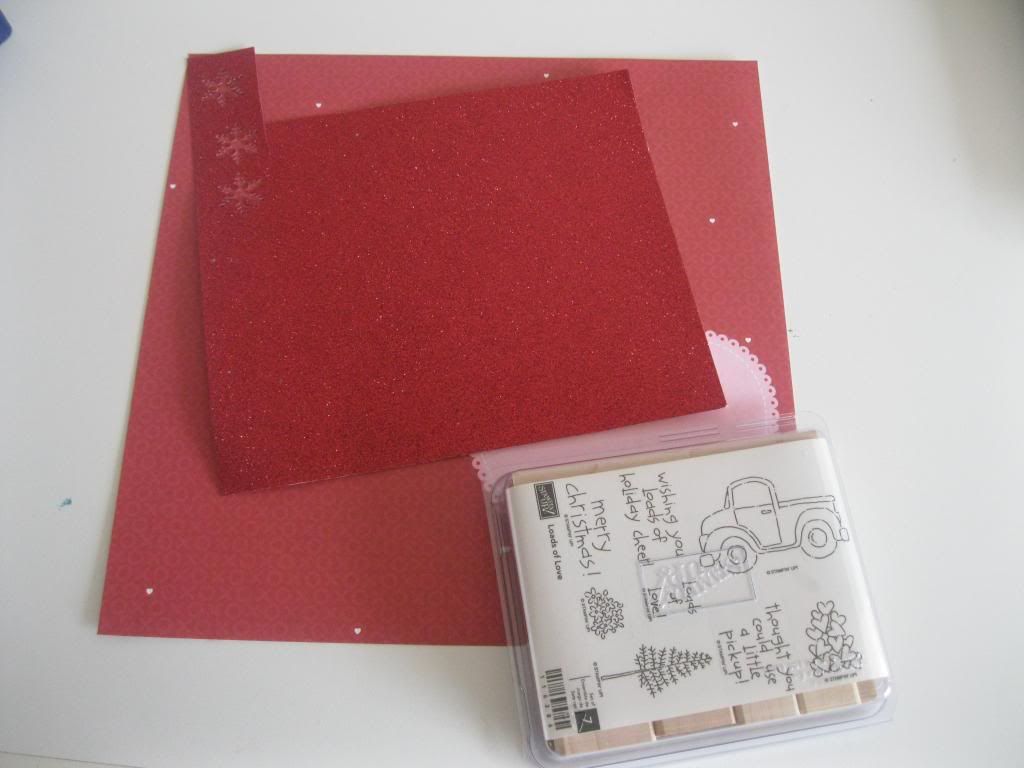 I have had this red glitter paper for over a year- I originally used it for my 2011 December Daily but had quite a bit left over. It was just begging to be made into hearts! The paper is from a Creative Memories line at least four years old, and the Loads of Love stamp set had been bought but never opened.
I stamped the hearts on the glitter paper with black ink and fussy cut them, then stamped the pickup truck onto Vanilla cardstock and fussy cut it too. I coloured it using SU markers.
I tried to do a red and green combo without looking too Christmassy, and I added the brown and white to make it a bit more masculine.
Here is the finished product!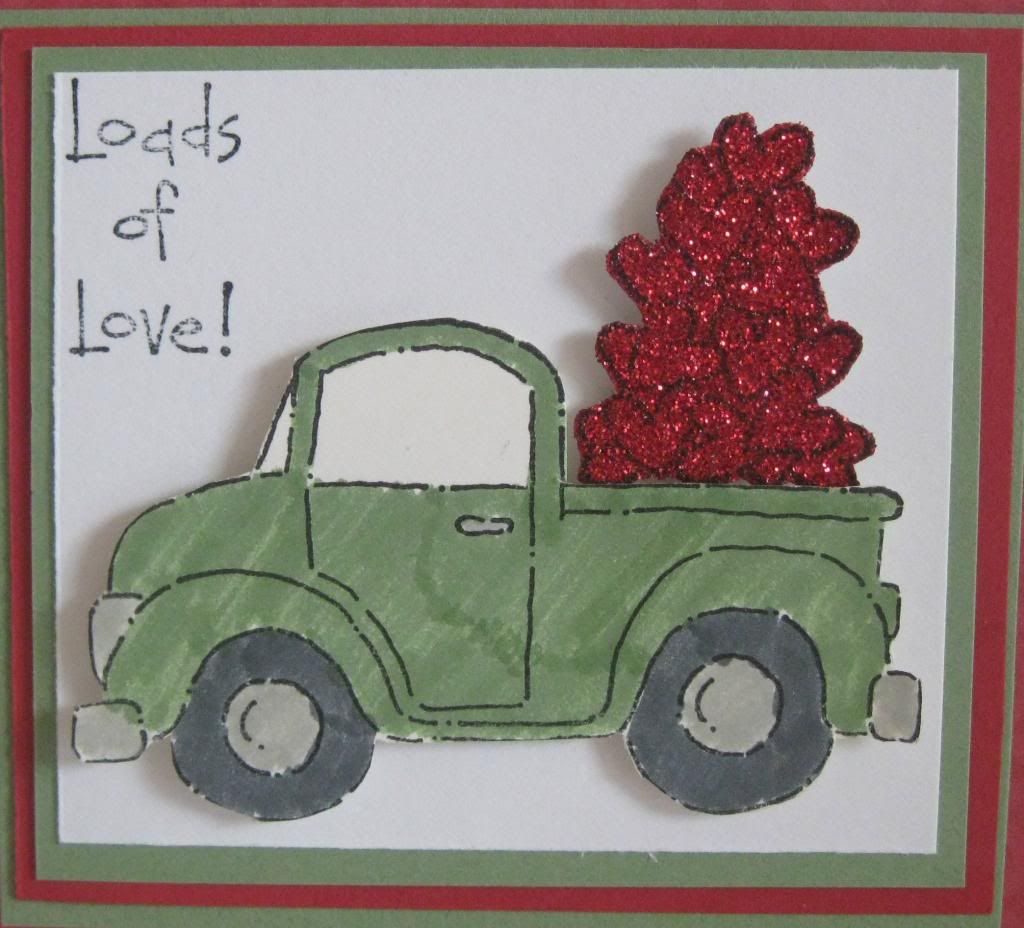 I love the look of the sparkly hearts in the truck, so I may have to experiment with that a bit more.