This week's
Merry Monday
theme for Christmas cards is- For The Birds. I have to use a bird image on my Christmas card and this stumped me for a while. The only bird stamps I have are owls, and I plan to use them on some other cards this week so I wanted to do something different.
Luckily, I remembered some old Christmas paper I had lying around that had some cute birds on it. I fussy cut the bird and voila, there was my birdy Christmas card image!
I am not usually a big Christmas paper hoarder. The papers I used are part of a Christmas range but don't scream Christmas to me. However, I do like the colours together and may have to experiment with blue and red more often.
Here is my bird Christmas card: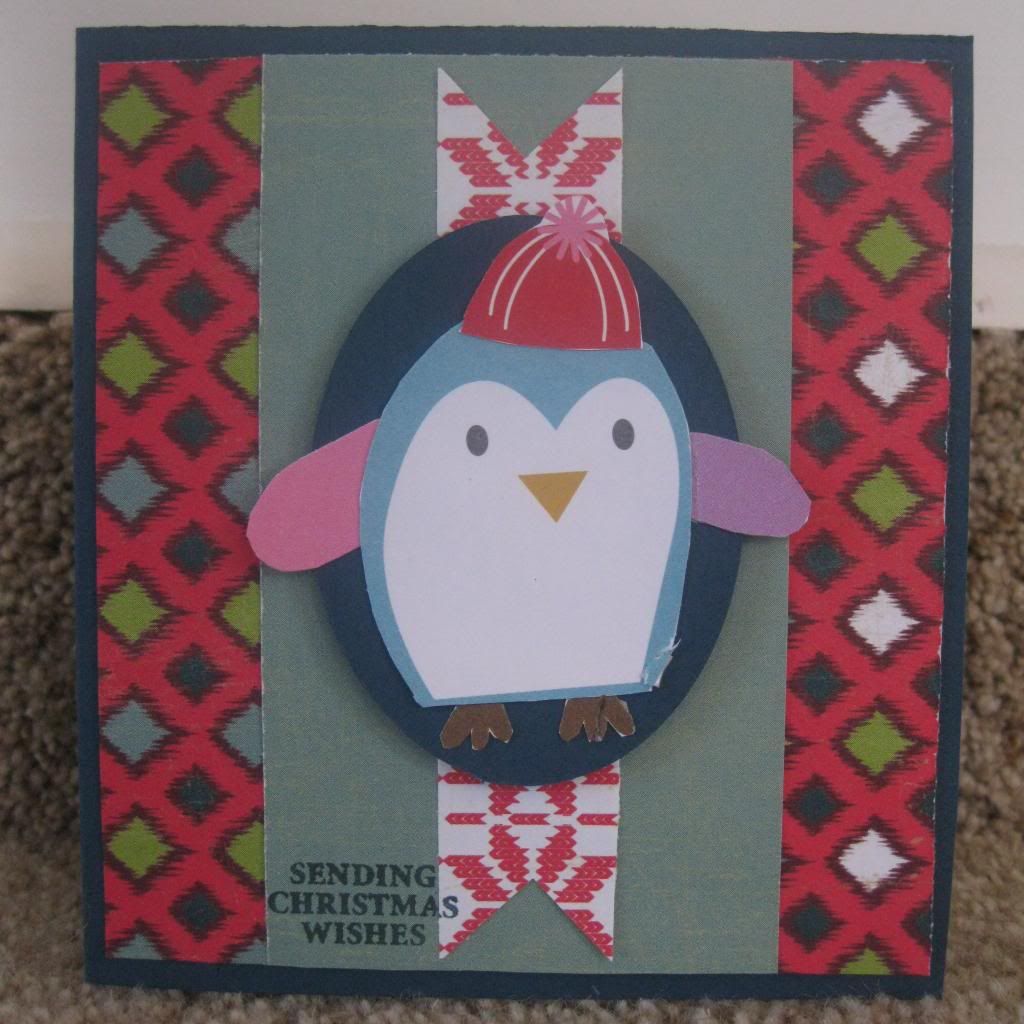 I am not 100% happy with the sentiment placement, but felt like the card needed some sort of Christmas message on the front. I do like the bird though, I think he is really cute!
Supplies used:
Stampin' Up:
Island Indigo Cardstock, Island Indigo Ink, Joyous Celebrations stamp set.
Creative Memories:
Nordic Christmas paper pack, square maker (to make the banner edges), 12" Rotary Trimmer with Straight and Scoring blades, CCS with oval template.
Bella Blvd:
Christmas Wishes Collection - 12 x 12 Double Sided Paper - Cute Cuts.
I can't wait to see what next week's challenge is!